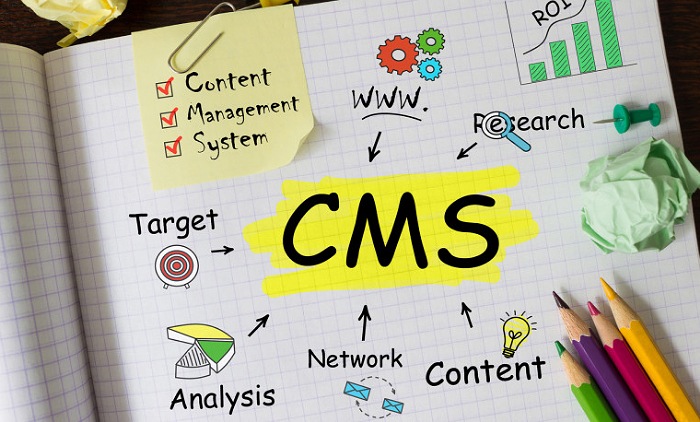 Content management system (CMS) are software that are created so that we can easily design a website and manage the content of the site through them.
Before such software could be developed, site design required coding that
This made it necessary to spend a lot of time, even for simple and small tasks on the website.
Only after doing this and loading the desired content, you had to correct the site error, which in itself was a whole hassle. In general, designing a site with this method takes several months, and on the other hand, because it was a specialized job, it also had very high costs.
After content production systems entered the job market, it became very easy. Just as graphic software replaces terminals in the operating system, content management systems replace these coding.
In fact, content management systems are software that are installed on your server and allow you to have a dynamic site.
Now you ask what is a dynamic site? nothing special. Sites that do not require programming knowledge to design and manage their content and use a content management system to do so are called dynamic sites.
Application of content management system
The function of the content management system is to design the site and manage the data and content on the site. With these systems, you can easily design a website, upload and manage its content, and make changes to it whenever you want.
The most popular content management systems are WordPress, Joomla and Drupal, the most well-known of which is WordPress, which is used much more than the others.
The advantage of content management systems is that they do not require programming knowledge to work with. As a result, you do not need to have a relevant education to design.
On the other hand, because of their simple learning, they have many developers, which makes the cost of designing the site by them very low.