Description
What is the main goal of this plugin?
The main goal of plugin "login with phone number in wordpress" is for creating a login/register form that get users phone number and send activation code through SMS. So you can register with phone number in WordPress or login with that.
It uses firebase for sending 10,000 sms per month.
It only sends OTP (one-time password) sms, not any other text messages.
After installation you need to config firebase like what we talked about here: firebase configuration
The plugin also supports some gateway, and we can add any other sms gateway add ons, you can contact us in online support or email or comments or any way you find😄😊
It supports Woocommerce.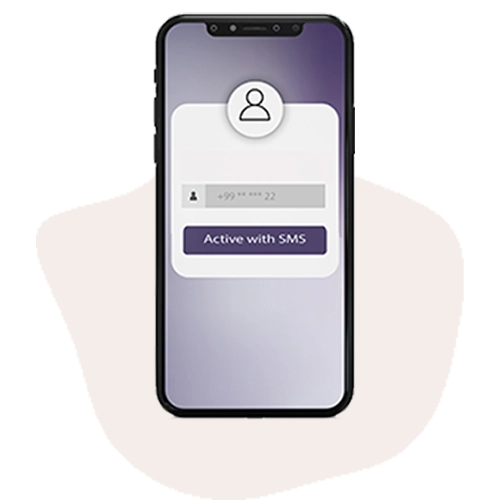 Free version
Appearance based on your theme
No need to remember your email/password, log in with OTP
Popup & inline form design
Device Information Tracker
Multisite Network Compatible
Recaptcha – Enable Recaptcha and ensure the safety of your website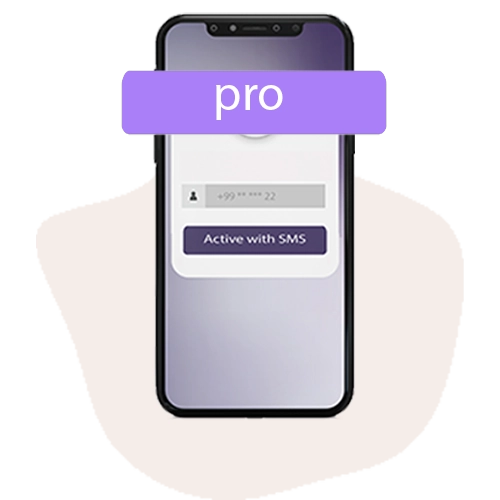 PRO version
Customizable Appearance Based On Your Theme
Auto Logout – Automatically Log Out Idle Users Every 'X' Minute.
Ip Address Control – Allows You To Control Of Masking And Hiding Of The User's Ip Address.
Email Alert – Allows You To Get Notified Via Email For Successful/failed Login.
You Can Also Specify Roles And Modify Email Templates.
Auto Delete Old Records – Automatically Delete The Records Older Than 'X' Days.
Report – Timesheet – Generate A Timesheet Report
Report – No Login List – Generate A Report Of Users Who Have Not Login For A Given Date Range
Report – Login Device – Generate Report Of Login Count Based On Ip Address
24 / Support – Using Email And In-plugin Support Form.
How it works?
By default, users enter their phone number, system automatically recognize if user exist before in database or not.
after that:
it asks for activation code sent to the phone number (if user was not registered before)
or it asks for user's password (if user was registered before and have set password , if have not set password yet, again activation code will be messaged)
you can check the plugin free version demo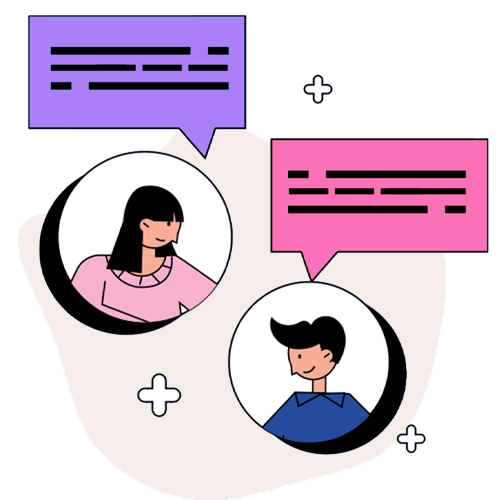 How to install and configure the plugin?
you can download free version of plugin from WordPress plugin directory "login with phone number"
after install plugin, use shortcode, create a page, name it login/register page for example and put \[idehweb_lwp\] inside the created page.
config plugin in "login setting" menu.
Enable/Disable login with email in option "Enable email login"
users can set password for them selves or just enter to site after activating their phone number in option "Enable password login"
after login you can redirect user to special page in option "Enter redirect url"
you can show login/register form in fix position like pop up or in relative position as normal in option "Enable fix position"
by default , after user registered, the username and password will be "user" , for example user-1, user-2, user-3,…
and you can set phone number instead of username or you can change word "user" in option "use phone number for username"
you can use shortcode in profile page to show user extra information and user metas like showing email, phone number, username and nicename.
this plugin by default has built-in sms gateway, you can pay and buy sms credit, or you can use your custom sms gateway in option "use custom sms gateway"
you can disable login/register by phone number in option "Enable phone number login" (why should you do that?😁🙈)
you can change style, color, font size, borders and… in menu "style settings" by enabling custom style
Frequently answered questions before install
Does it supports Woocommerce? How?
yes, after activation of plugin , check your "my-account" page of Woocommerce. You will see the form appeared there.
Shall we pay any thing?
no, plugin is free, only if you want any extra services, then we will disgust.
How can we user our personal SMS gateway?
We need to write the gateway add-on for you, or you need
Why are you creating user when user has not received/enter any activation code ? (such a dummy question)
😒 I want to check how many users tried to register but didn't receive code. And I love to do that , ok?
Frequently answered questions after install
I get error "users can not register!", what should I do?
Go to WordPress Settings > general page and at part Membership ,please check "Anyone can register"
How to install?
read part How to install and configure the plugin?
Is this plugin only for login?
no, you register with phone number in WordPress with this plugin
Can I only use it for login and not register?
Yes you can, go to general settings of WordPress, there disable "Anyone can register"
Can I buy credit from this plugin for sending sms?
Yes you can, but why doing that while you can activate firebase and use it free and get 10,000 sms per month
Is this plugin only for sending OTP sms and login/register?
Yes, you can not send sms more than OTP (specially with firebase), but if you use you sms gateway then we can handle some.
Can I send greeting sms to user after login/register?
No, in this version it is not possible and you only can send OTP sms;
Related plugins