Are you familiar with the myth of Negative SEO? It is part of black hat SEO and has a wide range of topics. To deal with negative SEO or black hat SEO, we must follow a set of techniques. Most negative SEO techniques are external; This means that others send malicious links to our website to reduce the ranking of our site. Hackers also hack the site and change the internal content of the site, attacking it with method.
What is Negative SEO?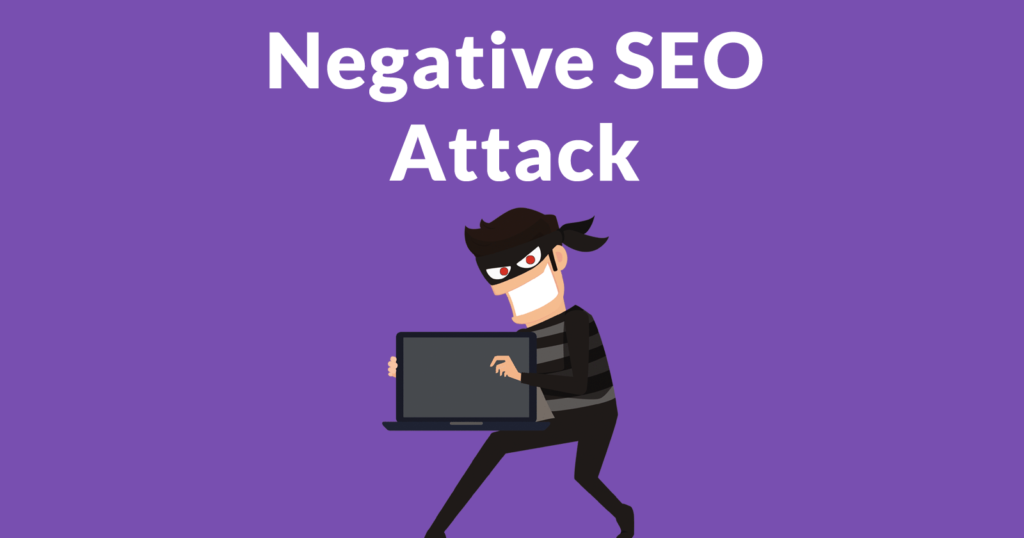 Negative SEO is a set of activities that are done in search results with the aim of attacking the ranking and visiting the competitor site. In black hat SEO, everyone uses inappropriate methods to increase their site ranking. Negative SEO is a subset of black hat SEO. In this method, each person uses different methods to attack the first-ranked sites to place the site in lower pages than Google.
Types of negative SEO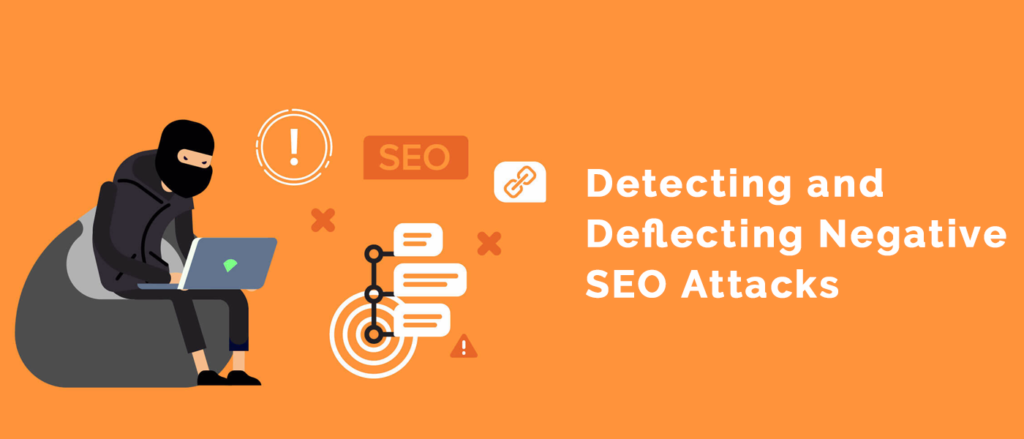 Negative SEO comes in many forms. Some of these techniques are weak at first and improve over time. But there are other types that work quickly and lower the ranking of the site.
Types of Negative SEO Attacks
Hacking a Website.
Creating Toxic Backlinks with Spammy Anchor Texts Pointing to the Website.
Posting Fake Negative Reviews About the Website.
Removing a Website's Backlinks by Sending out Fake Removal Requests to Webmasters.
Scraping a Website's Content and Creating Duplicates of the Website.
How to deal with it ?
In some cases, your website may be hacked or attacked by thousands of malicious links. To prevent these activities, you need solutions to protect your site from being infected. If you have been attacked by negative SEO or you think your site will be attacked in the future, consider the following:
Monitor site progress charts
The number of return domains and links in the profile have a significant effect on the ascent or failure of the site progress chart. An example of these diagrams is shown in the following figure: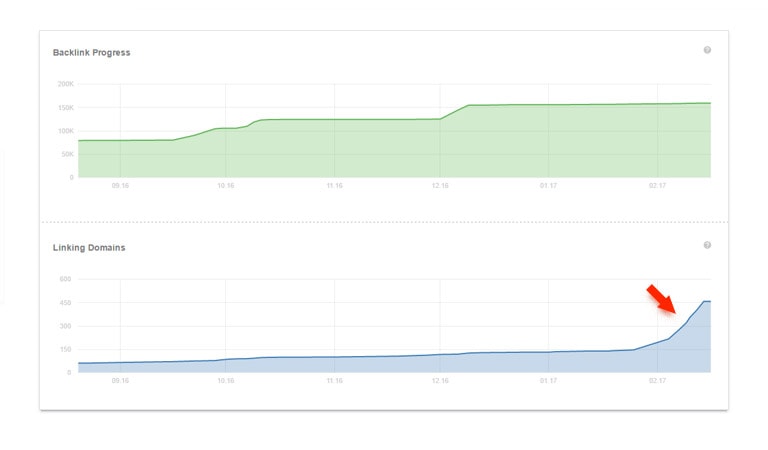 If you suddenly notice a severe improvement or failure in the chart, while you are not working on link building, refer to the links on your site to find the problem. If it is hacked, your links may be changed, redirected to other pages, or spammed. The best way to deal with this type of negative SEO is to use a profile progress chart.
Site speed is an important factor in ranking
One of the most important factors in ranking a site is its speed. If your site is slow and you do not know the reason, it is better to use crawler software to find heavy crawlers, if any. If no suspicious item is found and the site speed is still low, the site may be overloaded with servers.
In any case, fix the reason for the slowness of your site; Because search engines cannot reach your site; As a result, the Google crawler does not rate your pages, and eventually your pages will not rank in Google.
Fake or duplicate content
There are a lot of people in content production today, but not everyone is equally creative; As a result, many people are turning to fake content. Google ranks fake content by identifying original content. The concept of scraping means that the contents of one website are copied and placed on other sites. To combat this type of negative SEO, use a tool like Copyscape to find out about plagiarism. Some scraper bots can reduce your site page by copying the text of your site and loading it too much in other links.
Control my business on Google
Negative SEO, in addition to ranking the site on Google, also affects your business. When you try to attract customers by increasing the credibility of your brand, people may benefit from your fake brand; As a result, you may lose your trust and credibility with customers.
To counter this negative SEO trick, you need to check your business in Google my business and complain to Google about fake businesses from your business.
CTR Keywords
The CTR crawls by focusing on keywords and ranking on targeted sites, causing false click-through rates in the SERPs. To prevent this attack, go to Google Console Search and find your keywords in CTR. In addition, you can see the click-through rate for any other keyword on this site.