What is ctr or click through rate?
If you also intend to move in the direction of Google algorithms and its new updates and strengthen your site in terms of SEO. You should also pay special attention to the ctr or the same click-through rate of your users in Google results.
The most important and one of the most effective tools of Google to influence the click-through rate on the ranking results is the RankBrain algorithm. In this article, we will first define ctr and then techniques for increasing click-through rates.
What is ctr?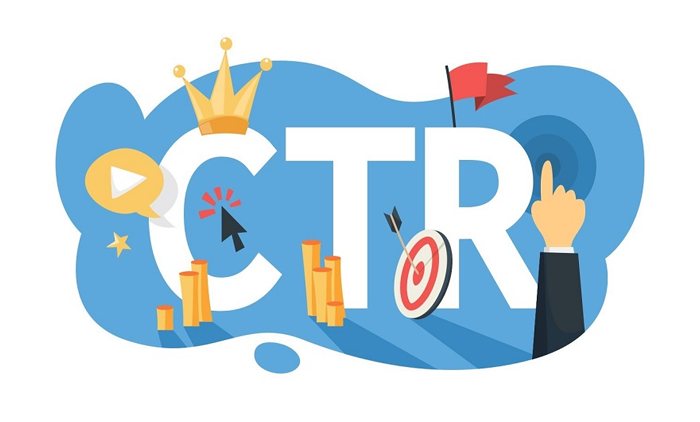 ctr stands for Click Through Rate. Which has been translated into Persian at the click rate and we intend to explain it.
The click-through rate is the number of times you appear in Google results and are selected by users. For example, a user searches for a site design idea and the idehweb site is displayed for it; Out of 100 users, 54 people choose this site for more views. Therefore, the click-through rate of the website idea will be 54%.
Ctr calculation formula: number of user clicks / number of views of your site (impression)
But ctr is different for each keyword and page. For example, ctr keyword content production has a click through rate of 10, but ctr content production has 25%. Both keywords are linked to the same page. Ctr information is obtained through a tool called Console Search. In the performance section of this tool, you will be provided with complete information about the exact statistics of your site display and the number of clicks and ctr. In this part of the search, the console announces an average ctr for a page. This is the average ctr click through rate of all the keywords on that page.
Your presence in Google search results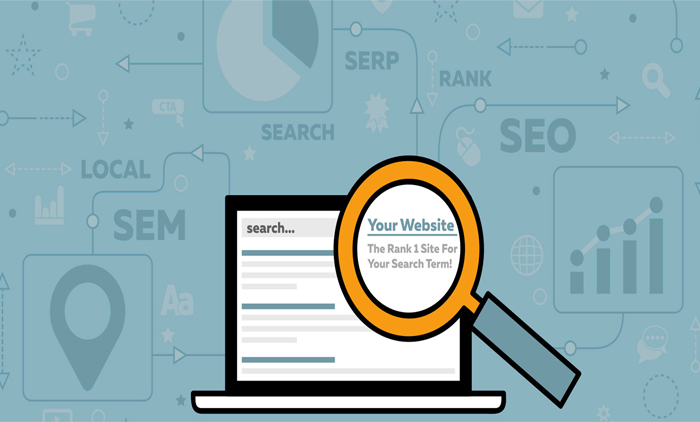 impression or your presence in Google search results. In other words, every time a user searches for a phrase on Google and your site appears as a result on Google pages, it is called impression. This presence is valid for all contents, including photos, videos, etc.
Now you have to point out a subtle point: impressions are meant to record for all pages, only the pages that are on the first tab, but if the user also refers to other tabs while searching, this presence will be recorded for all pages of that tab. Registering the presence of your results on the pages also depends on the user scrolling. So if you are not in the initial state and the user does not scroll and your result is not seen, the impression will not be recorded for you.
One of the most important problems in SEO is the exact amount of a word search. There are some tools like keyword planner and kwfinder to find this amount. But these numbers, as mentioned, are limited and do not have the necessary accuracy. An interesting point that can be concluded from this section is the only way to get the number of searches of a word, display a text on the first page and the first results of Google. That way, if you reach the first page of Google in a target phrase, then your impression is exactly equal to the number of searches for that word.
And the reason why Google ranks first for designers, in addition to attracting more audiences, is providing valuable information such as the number of word searches and the variety of search terms.
Average CTR based on Google rankings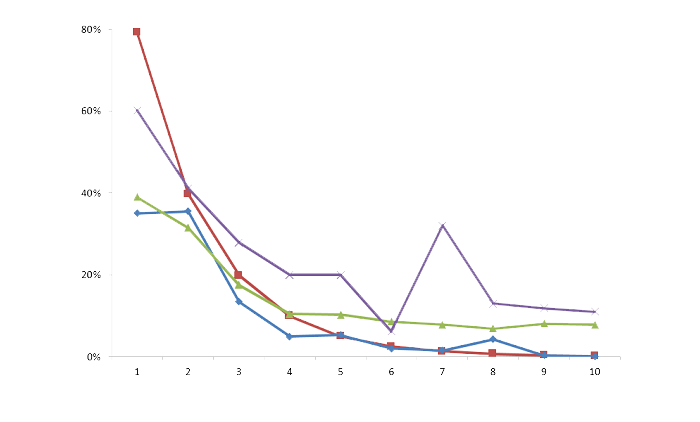 Each rank in Google results has a certain average percentage of user clicks. The highest click-through rate is usually obtained for the first ranks of a result. Currently, the highest average click-through rate is 32% for desktops and 24% for mobile phones. Note that these numbers are averages for all pages and phrases on Google. Sometimes in the SEO process you will encounter cases where your CTR in the first place is 20% for one word and 80% for another word.
In recent years, with the introduction of various search fields and results in Google, there has been a change in ctr. One of the most useful tools that can not be ignored is Google advertising. Google Ads has a direct impact on click-through rates and rankings.
Ctr increase tricks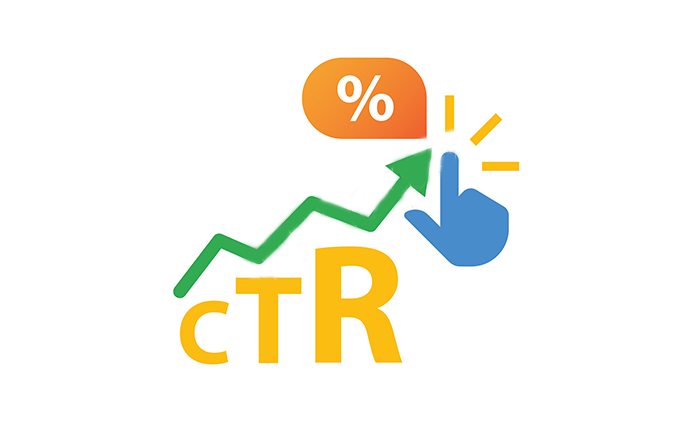 Over the last four years, although the number of Google searchers has increased, ctr Google rankings has experienced a significant decrease of 50%. Therefore, we must say that it is not only important to be in the first place. Another important factor that increases ctr is the presentation of useful content. That the sense of usefulness of the content for the user should be induced in a short time. But you have little time to convey this positive feeling. We want to look at some of these.
Page title in search results

The first part that users notice after searching for a phrase is the title of a topic. The title can contain up to 70 characters; This number is suitable for attracting the user. But what better words to use in the title? We suggest you words that the user will see to read your content. Some of these words, today, right now, are fast, step by step, easy, simple, cheap, free, what and.. These phrases may even be searched before or after a word. But be careful, a title must also be relevant to your business in order to reach the target user.

Optimize meta descriptions in search results

Meta descriptions are the same descriptions that are written under the title. Font size These descriptions are smaller. The number of characters that can be written in this section is about 168 words. But pay attention to the text on the page, Google may display more or less this content. In this part of the description, you should try to provide a concise summary of the content to the user. The reason for including this content is to encourage more users to read more of the site.

Use markup according to standards

Another thing that increases the click-through rate on your site; Use markup. Marking refers to the presence of symbols next to the title and description of the meta. Surely you have come across sites that have used stars to show the ranking of their product or article. These stars are the same as markings. With this tool you can increase your ctr. Tags can vary depending on the type of data you share.
The impact of ctr on SEO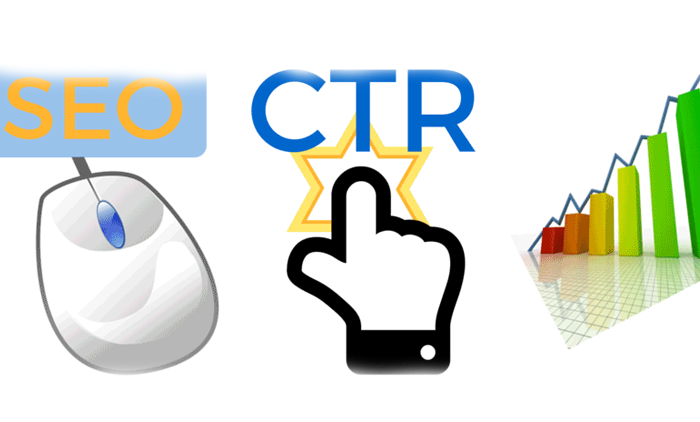 With all the differences of opinion among SEO experts, but everyone believes that ctr is an important and effective factor on your SEO site. And in a way, they believe that one of the most important factors influencing the site is the click-through rate. Today, Google has come to the aid of experts with an algorithm called RankBrain. This is how this algorithm works; If you also have the right ctr for your position, you will be identified and your rank will increase.